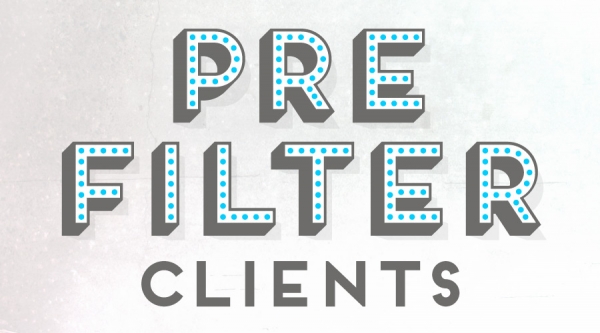 When you're starting out, any job is a good job, right? Without that steady stream of income, you move into fight or flight mode and take whatever comes your way. And that's ok in the beginning.
But pretty soon you'll start to notice patterns. Some projects go really well and others don't. Some clients are great to work with and others make you want to break stuff.
Now there's probably an entire book that needs to be written about "why" certain clients and projects don't mesh with you. Maybe I'll get to that soon. For now, though - I'm going to assume you're smart enough to know the kind of people you want to work with (hint: they have the same beliefs, goals and integrity system that you do).
All that to say - there will quickly come a point where you'll need to start pre-filtering your clients. How do we do this? Here's a few ways:
Keep Reading