So we made some T-Shirts
For Christmas last year, Nate and I wanted to do something special for our clients. We pondered and thought and decided, "what better way to show our clients we love them than to send them a custom designed t-shirt that says we love them!?!?!?!" Clearly because we are geniuses.
After much sketching, hand crafting and designing we came up with "Two Hairy Guys in Tennessee Love Me."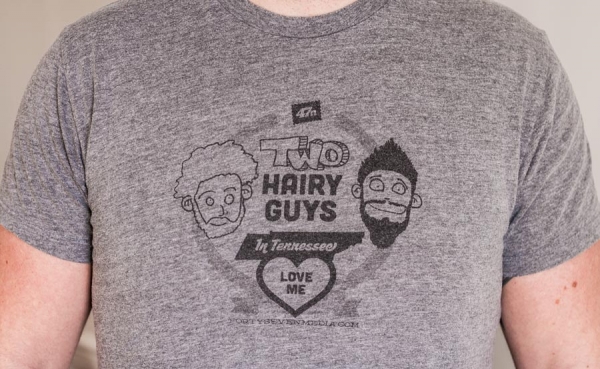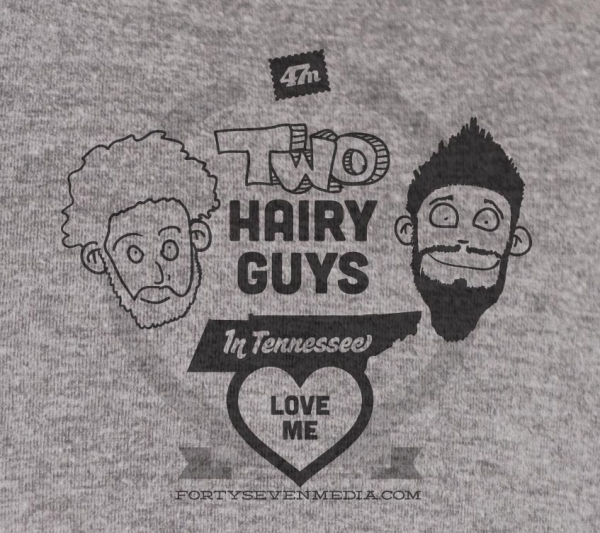 We packaged these with hand crafted notes and illustrations of ninja pickles in boots and other random things. It was lots of fun.
Would you like one of your very own?
Here's the thing. We have some of these shirts left over. Quite a few actually. We liked them so much that we thought you might, too. "What, you're making products now?" Yes, apparently we are.
Did we mention we're really picky about this stuff? That's why we're using tri-blend fitted t-shirts with water-based inks - they're crazy comfortable and fit like a glove. And yes, we have fitted women's shirts as well. None of that stupid American Apparel unisex one-style-fits-all crap. Word.
So pick one up before they're gone! Sorry, we've run out of these for now.
Don't worry, even if you don't get one of these shirts, these two hairy guys in Tennessee will always still love you. It just might be harder to prove it