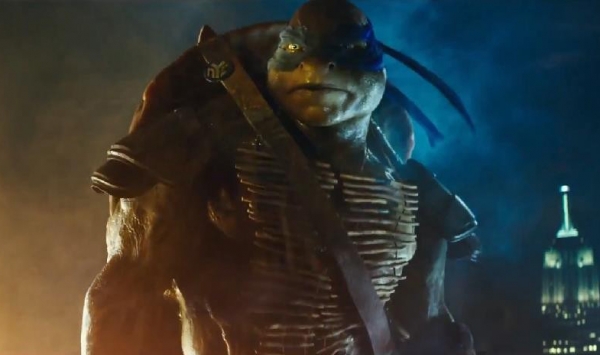 There's something you may not know about me. I'm a huge Teenage Mutant Ninja Turtles fan. I loved it when I was a kid, and have rediscovered how much I love them as an adult as my kids have become fans over the past couple of years.
We've watched the 1980's cartoons, plowed through the 2003 version on YouTube (it's really good, you should check it out!), watched Turtles Forever, the original live-action movies, the CGI one from 5 years ago and are currently breathlessly waiting for the next episode on the Nickelodeon animated series that started in 2012. Which might just be the best of the bunch so far. It's pretty rad.
All four of my kids are crazy about the Turtles. It's all my 2 year old wants to watch. I have to keep up with toy fair announcements to let them know what figures are coming out next because we have them all. I considered posting a picture of the massive pile in our TMNT drawer upstairs, but it's a little embarrasing. I think we have a problem.
And so that brings us to what came out today - a for real, official sneak peak at the upcoming live action/motion capture movie coming out in August of this year. I'll give you a minute to watch it. Try not to pee your pants. Just come back and finish the article.
Keep Reading