False Coincidences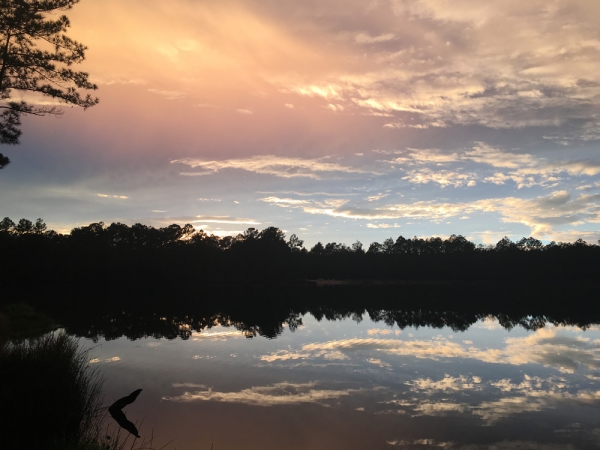 The last week we've been staying at this great little campground called Lake Harmony RV Resort. Somehow we managed to get the absolute best spot in the whole place - right down on the water. We've really enjoyed our time here.
Last night after a full day of rain, the clouds parted and the sun poked out right as it was going down. I was working and happened to turn around to see our entire RV filled with a golden glow. We ran outside and just gaped at the beauty of it. It was spectacular.
While we were out, the owners of the campground saw us and called over, "We knew you were leaving this weekend so Lake Harmony decided to show off for you."
I laughed because that's ridiculous, right? But the more I thought about it I realized it was no coincidence.
They found this property, saw it's beauty and built a wonderful little campground here. They knew we'd most likely see a sunset like this as long as it didn't rain 24/7. And then, when that magic happened they'd be there to make a funny joke to help us remember it.
Was our specific interaction there planned? Of course not. But the owners had spent years doing the right things so that it could.
What are you doing now that will lay the groundwork for magic down the road?