Mac OS X Leopard ExpressionEngine Folder Icon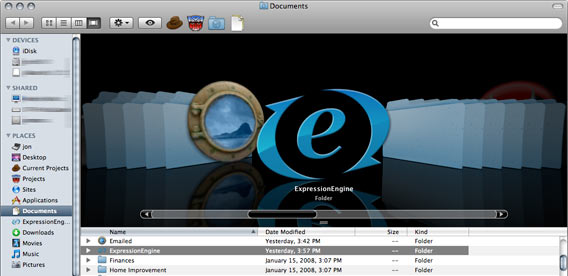 Here's a little goodie for you ExpressionEngine developers on Leopard. A pretty folder icon to put all your plugins, modules, extensions, etc… in.
Quick rundown for those who don't know how to change folder icons: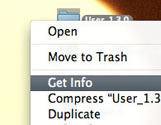 1. Select the folder who's icon you want to change.
2. Right Click and select "Get Info" or press "Command - I."
3. Select the eeicon folder and do the same.

4. You should have two info windows up. Now, click on the EE icon in the top left until it's highlighted blue.

5. Copy it. ("Command-C")
6. Now, click on the icon in the other get info window and Paste it ("Command-V")
7. Done! Note: You can change it back to the default by selecting until it's highlighted again and hitting delete.

Download files here. UPDATE: I've included the PSD, too if you want to add designators to your own icon. I did them in Avenir, but you're welcome to use whatever.
Please note: the ExpressionEngine logo is copyright EllisLabs. I didn't create it; I just made a folder icon. Enjoy!