Smashing Magazine Loves Us!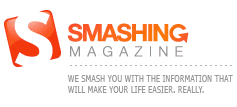 I was just informed that Smashing Magazine is using the EdgePoint Church site as an example of great grid based design. Awesome! Kudos to EdgePoint for giving us the freedom to give a church such a kick awesome design. We're honored that Smashing magazine would include us as one of only 3 case studies. Kind words, for sure: "The grid is escaped with the use of angles and placement of the illustrations and photography that surround the layout. The header has a free flow design that opens up the top as a creative space." Thanks, guys!
P.S. – If you want to learn how to create a more profitable web shop check out Freakishly Profitable. It's the best way to make a "monster" adjustment to your web studio's bottom line.