Vimeo's Code Art
I've been looking for a higher quality alternative to YouTube, and have really been digging Vimeo. So while I was there, I did like any other self respecting web designer/developer would and had a look at the source code.
It was there that I found this: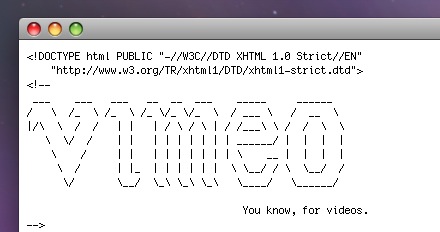 Now that is some pretty sweet ASCII-style logo action!
I was impressed with their service already, but this is a stylish touch that goes above and beyond the call of radness. Hi-fives to the Vimeo crew for professionalism with style.