Reasons Why it's Fun to Have a Camera in your iPhone
Most of us have gotten used to carrying around a phone that also has a camera in it. Makes for great quick shots when you wouldn't normally have time to grab your regular camera. I happen to have an iPhone, and yes I know it's camera isn't that great, but hey it was better than the old Razr's so there you go. Plus I can show people in style by flipping, zooming and pinching. Yeah that's right

.
So anyway, I've been accumulating some really random pictures I snapped on the fly and thought I'd share them. Enjoy!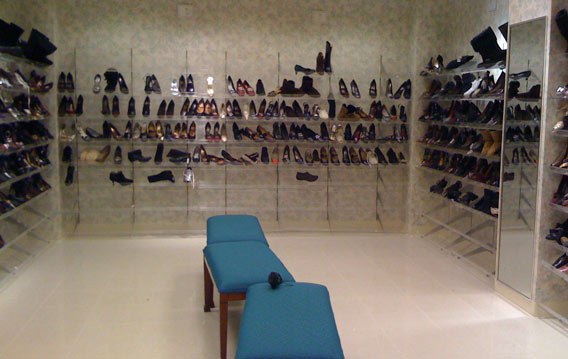 1. I ran across this shoe room in some department store….like a JC Penny's or Belk. It was supposed to be the super-fancy high end shoe room. Except it looks like some bad 80's shoe explosion. What is up with that wallpaper? And the shoes suck. And they're in no order whatsoever. Is it that hard to line up the benches? Geez.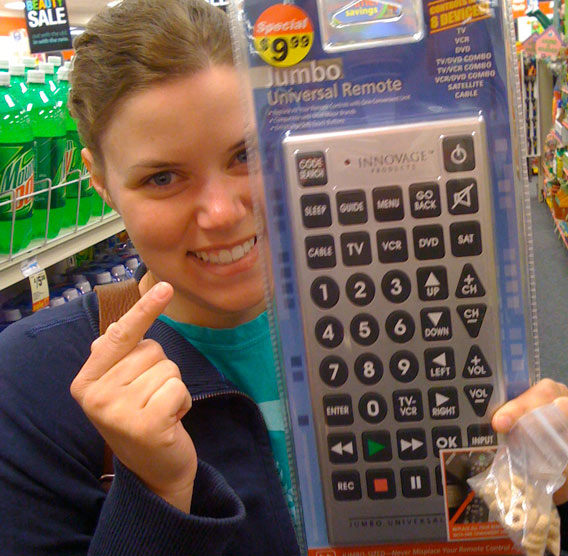 2. Walgreens is a fun place. Most drug stores are, actually. There's always a plethora of random, random things. Take for instance this ENORMOUS remote control. I love how it says at the bottom: "Never misplace your remote again!" I don't think I could hide the thing on purpose. I mean, seriously, it's huge.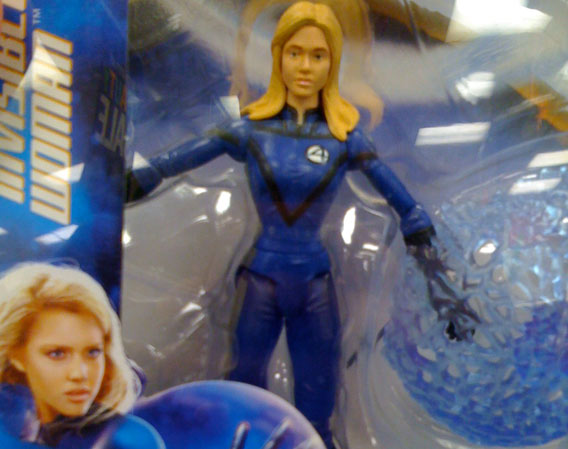 3. Also from our Walgreens trip, a Fantastic Four action figure that is supposed to look like Jessica Alba. If she was a man, apparently. Not sure what they were thinking there.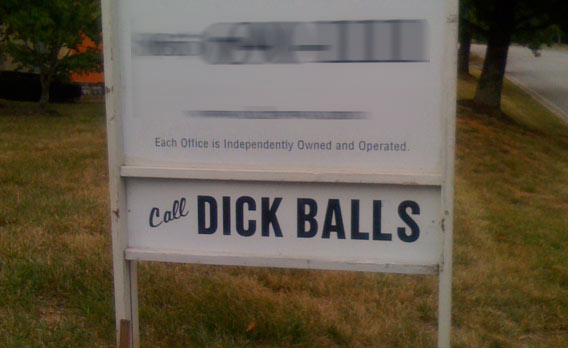 4. And my favorite, a real estate sign for some commercial property. To be fair to this poor guy, "Richard" Balls is not his name. On closer inspection someone had carefully cut off the vinyl so that the E in BALES looks like another L. But still! It even rhymes. Can't you just imagine a jingle for this guy? I'm crying I'm laughing so hard.
That's all for now. This may become a regular installment.