New Music From Apryl Lynn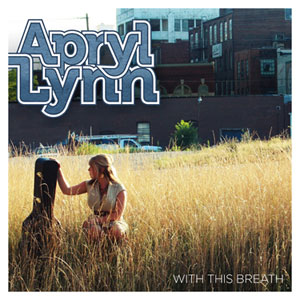 If you've been reading the blog, you might remember us posting about some of our top secret media projects. Apryl Lynn's With This Breath is the first of those projects that we are releasing out into the wild.
Apryl isn't your average singer/song writer. She avoids the whiny artist who complains over a couple of chords stereo type, and gets straight to into the soaring rock choruses. Or was that electro-disco-rock beats? She isn't afraid to give the song what it asks for. And we were more than happy to oblige. This is FortySeven Media's first venture into the realm of artist development and record production, and we have to say, we like it. Taking a great barebones song to a fully fleshed out arrangement that just won't get out of your head is truly rewarding, and even more so is taking a chance on a local talent and giving her the shot she deserves.
So if you haven't already, click on the players below to kick out the jams. The first song is called Shadow Of Your Wings and the second one (my favorite -Nate) is called You Said.
Let there be rock!
UPDATE: Apryl's With This Breath is now availble on iTunes, Amazon, Lala, eMusic, and Napster!