Design Hope: Logo Design Round 3
Welcome back everybody! I have a good feeling about this round. Like we might just have a winner. Lots of great input from everyone on the last round. Except for that one guy. Sigh. There's always one isn't there? Thanks to those of you sticking up for us and keeping things positive. Moving on!
The first version was still the favorite, with some requests to stack it as to cleverly put the dog "under" the under. So I tried a few versions of that. Scott liked #2 from the last round as well, but not everyone was digging my lovingly handcrafted custom font. No my feelings aren't hurt, I promise. Really. So I tried a different font and what do you know, I like it much much better! In a great twist of irony the font's name is Mustardo. Mustard. Hot Dogs. Kind of sick and twisted but really funny. Anyway, it got nice and bubbly and friendly and has a much better feel.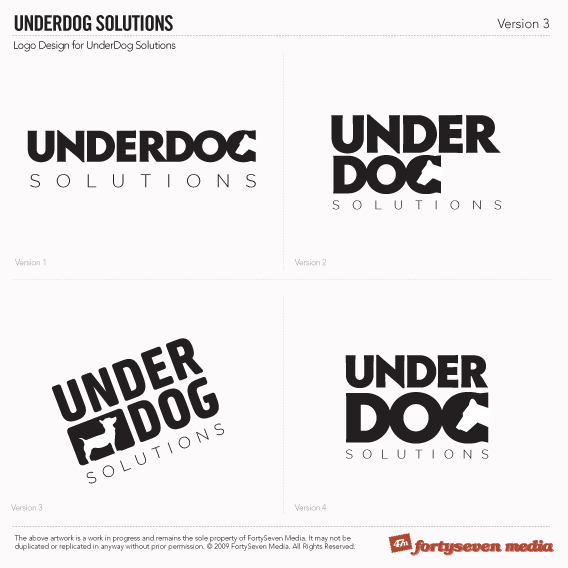 That's it! I'm keeping it short and sweet because we're insanely busy. Let me know your thoughts in the comments.