Awesome Hand Carved Logo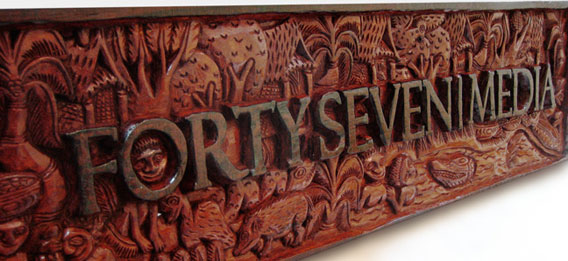 Ever wanted your logo hand carved from a massive piece of wood by natives of Papua New Guinea? Ok, so maybe it wasn't the first thing on your list, but dang it's cool. My wife's sister and her husband are missionaries in New Guinea and are back in the states to make the rounds to all their supporters and show them what they've been up to. Too many "and's" in that last sentence? Probably. Regardless, we just got this in yesterday and had to share.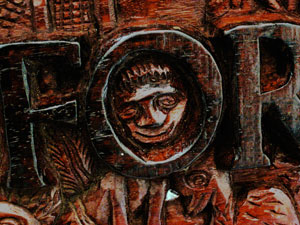 So obviously this is an old version of our logo (we didn't know we were going to be redesigning it when they did this), but we just got our hands on it since shipping anything to where they're at costs like thousands of dollars. As you can see, it rocks! The detail is just amazing. Everything is done by hand and there's no templates or anything like that. It's all custom. You can feel the life in it.
So let me ask, do your clients rave like this about your work? Do they see the blood, sweat and tears that went into creating it? The painstaking attention to detail? And even if they don't appreciate it, are you happy with what you create everyday? You should be. Take the time to make it indisputably awesome. Don't use templates. Your clients deserve better. And if you run across an amazing creation by someone else, take the time to let them know.