The Joys Of Design By Committee
If you have ever had to submit anything creative to the review of a committee, this is for you.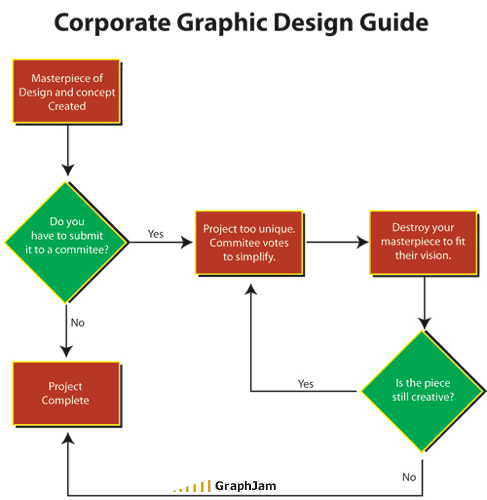 Via Graph Jam.
P.S. – If you want to learn how to create a more profitable web shop check out Freakishly Profitable. It's the best way to make a "monster" adjustment to your web studio's bottom line.