Thoughts On Being A Generalist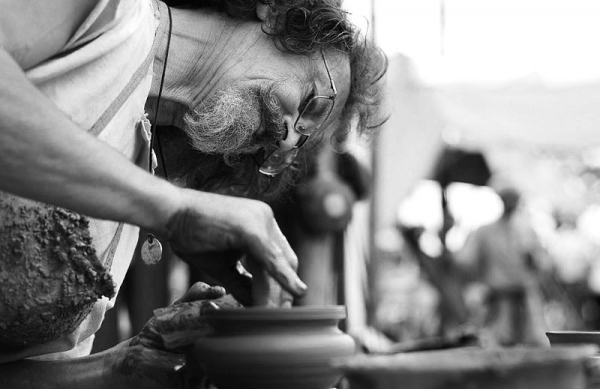 There's been some talk lately about the benefits of being a generalist versus being a specialist. The idea being that you are more valuable as a generalist working at a certain level of skill, as opposed to a specialist in a particular realm of endeavor. And in some ways I can see that. I mean, if I wanted to hire someone to work at FortySeven Media, I'd be pretty drawn to the person who could do it all.
So, why do we want a person who can do it all anyway? For companies, it means a smaller team. And that smaller team can mean bigger profits and agility. It is a very tempting proposition. For individuals, it means you are more valuable as a potential hire or contractor.
To an extent, even Jon and I have run with this thinking, and for the most part, it's been good to us. However, I'm finding out that it might not be the best thing in the long run. Let's have a look the cost of being a skilled generalist.
1. Time
Many of of us have heard of Malcolm Gladwell's 10,000 hour rule (from Outliers) where he offers that real success comes not primarily from natural ability, but from working on your craft for an average of 10,000 hours. From personal experience, and from observing the lives and careers of those around me, I'd say he's on to something solid there. The more time invested, the skill grows.
It's not hard to find my point here. Multiple fields means our time is divided. That effectively multiplies the time it takes to achieve mastery. Notice I didn't say proficiency. That's the realm the generalist has to constantly navigate. Multiple proficiencies versus mastery in fewer things.
2. The Cost of Proficiency
Working as long as we have in the web, I can't think of a time when things have advanced faster than they are right now. Literally every day something new and amazing and likely work changing is released onto the web for us all to learn, play with, change, iterate upon, and otherwise make more awesome.
However, it comes at a heavy price. The pressure to stay on top of all this is unimaginably high. In many ways I feel quite badly for all the design students who come looking for work. We have to tell them that the last 4 or 5 years they have spent on a degree isn't enough and is really only the tip of the iceberg.
It takes it's toll on us veterans as well. I recently read "A Non-Graceful Shutdown" by Christopher Murphy and it is a terrible but eerily familiar tale in our industry. I recommend reading it. I'll wait.
That restless pace of innovation drives an even greater demand to stay on top of it all. As generalists, we feel this pressure many times over.
3. Pride
This is a tough one. We all want to be proud of our work. To be recognized for it, and to take satisfaction in it. Although, if we could all be perfectly honest, pride is a player in much of our sharing and public work. If you think it isn't, just see how many "Like, Tweet This, etc." buttons with counters are on all of our websites.
The trouble is that we like it this way. One person can now do more than ever before and as such, we don't make room for the contributions and skills of others. We tell ourselves, "I want to stay true to my vision" and other such things. But as someone who has created a lot of work over the years, I can tell you, most of my best work is that which I worked on with others. Websites, music, photography. All of it. Sure, I may not need someone else, but the work is almost always better.
Simplification
Having personally operated as a generalist for so long, I find that it is burning me out. There are too many things that are "generally good" rather than amazing. Nothing gets my full attention and I hate that.
I need to think about fewer things and give those things the best I have. I need to make room for others, to allow them to shine and earn a living doing what they are good at.
I don't know if I'll ever be able to operate in just one skill set, but finding that thing that I can and should master has never been more appealing.
How do you approach this? Which do you want to be?
Photo by Flavijus