Gradient App - A Fine Way to Make CSS3 Gradients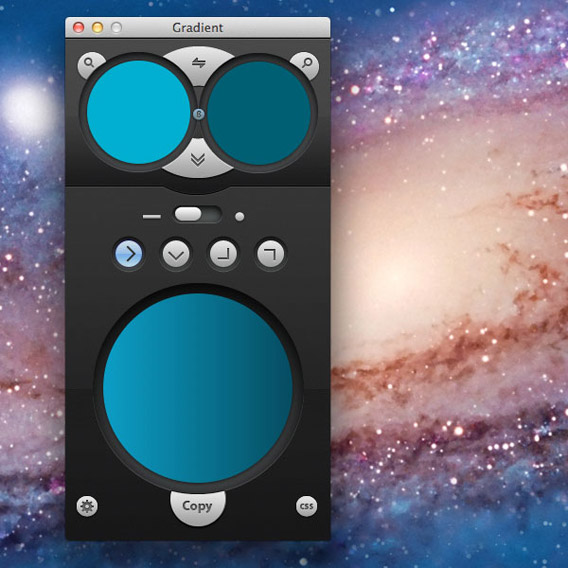 Background gradients in CSS3 are a pain. Multiple syntaxes, color stops all over the place. And that's just for a linear gradient. Anything other than that makes my head hurt. Thankfully Jumpzero has just released the beta of their Gradient App.
It's a beautiful, simple app that makes it easy to select the exact colors you need, the direction and type of gradient, and then it spits out all the vendor prefixes you could possibly imagine. It will even do RGB and RGBA in addition to HEX codes. The UI is really great and I find myself actually enjoying making gradients. Who'd have thought?
I have no idea what Gradient will eventually cost, but you can grab it for free while it's in beta. So go do it. Now!