IdeaPaint CLEAR - Write on Anything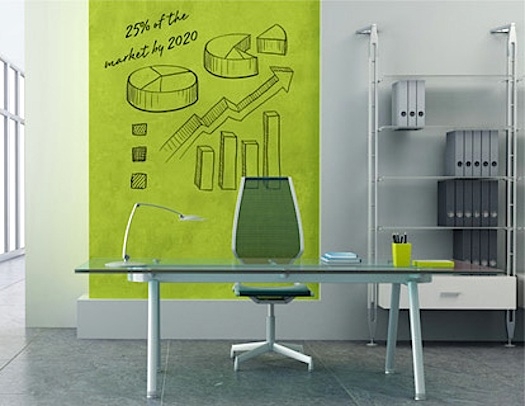 This has been out for a while, but it's still super cool. IdeaPaint CLEAR lets you create a whiteboard on top of any wall without turning it white! So if you have a rad neon orange wall that you'd like to be able to write on with dry erase markers this will make it happen. It's not cheap, but if your high end hipster office needs some functionality on top of the meticulously chosen colored walls go get some IdeaPaint!
P.S. – If you want to learn how to create a more profitable web shop check out Freakishly Profitable. It's the best way to make a "monster" adjustment to your web studio's bottom line.