ConvergeSE 2013 Tickets On Sale - Come hang out with 47m!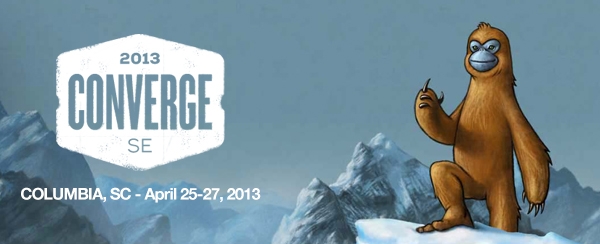 It's that time of year again, folks! Our favorite conference, ConvergeSE is back and the tickets are on sale now. They sold out in about 2 hours last year so speed it up and get on over there. Converge will be held in Columbia, SC on April 25-27.
We're super excited because this year we are doing a Kicktastic workshop on the first day of the conference. It will be a blast, we promise!
So go get your tickets now before they're gone. Trust us, you need to come to ConvergeSE 2013.
P.S. – If you want to learn how to create a more profitable web shop check out Freakishly Profitable. It's the best way to make a "monster" adjustment to your web studio's bottom line.