Smashing Magazine Loves Us - Again!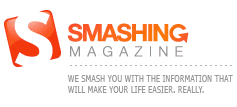 I was just informed by a Google Alert this morning that Smashing Magazine has listed us in their latest article, "Retro and Vintage in Modern Web Design. Awesome! Not only did they list us, but they used our site for two of their 15 examples of common graphic elements. Gotta say, guys we're honored you would list us with so many other amazing designs. Thanks for the mentions! There really is a ton of great stuff in the article, so go check it out!
P.S. – If you want to learn how to create a more profitable web shop check out Freakishly Profitable. It's the best way to make a "monster" adjustment to your web studio's bottom line.