What about our story?
A love of rock & roll birthed a web design monster!
This is our get to know FortySeven Media page. I'm going to go out on a limb and say that if you are here reading this page, you are new to the wild and wonderful world of FortySeven Media. So if that's the case, welcome to the site! It's good to have you along. If we were speaking in person we'd offer you a frosty beverage, turn down the music and find a comfortable place to sit.
Now that we're settled in, let us tell you a little about FortySeven Media.
We are founded by friends Nate Croft & Jonathan Longnecker and run by the desire to do work that matters to us. We design and build stunningly beautiful, and highly functional websites. We produce videos and content that people remember and share. We take the time and effort to understand your company and tell its story through the most effective means possible. We stand by our clients and not just our work. How did we get started?
Rock & Roll
Rocking up & down Interstate 75, we needed a kick awesome band website & merchandise. "Let's do it ourselves!" we said.
Graphic Design
The design bug bit us harder than we thought & we both learned the trade from the old masters and brought those skills to the web.
Web Domination
Currently we build beautiful, hard working websites. We craft video, build strong brands, and help businesses get kick awesome.
The (A) Team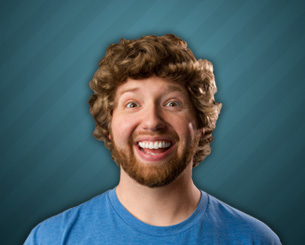 Jonathan Longnecker
Partner
(865) 607-4756
Jonathan Longnecker has been living and breathing design since he graduated back in 2001. Well, actually before that but he didn't know it yet. He and Nate were rocking out in their band and needed a website and some t-shirts. Cue the "ah-ha!" moment. Yeah, he started then and hasn't stopped yet. He's also married to the most kick awesome wife ever and has four amazing children; Adali, Jett, Jax and Ada. They are quite possibly the cutest kids on the planet. He still loves making music and is finally admitting that he might be a geek.
Follow Jonathan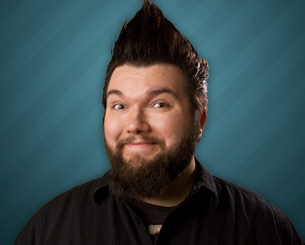 Nate Croft
Partner
(865) 405-6774
Nate likes making things. Websites, photos, music, dinner. He is currently referring to himself in the third person and finds it a little strange. However, he does want to help you and your business grow and be as amazing as it can possibly be. He can help you figure out the big picture and see it through to the details.
Follow Nate
The Epic Story
This journey through the world of websites and media is approved for kids of all ages so feel free to read along with your kids, because reading with your kids is important.
Back in the early days of internet, deep in the suburbs of East Tennessee, two friends (Jonathan Longnecker and Nate Croft) came together to make music. Not just any music mind you, they intended to make that good rock and roll music. You know, the kind the makes you sing along embarrassingly loud, only to realize the lady in the Buick next to you at the red light has been staring at you for the whole second verse. Yes, that's the sort of rock and roll they made.
They made rock and roll for years up and down interstate 75. So much that people started coming to the shows and wanted merchandise! Not wanting to disappoint, they learned the time honored craft of graphic design and learned to build websites so the nice people that came to see them could have t-shirts, CD's with lovely cover art and a website to see when they were playing next.
We liked design so much we went to school for it, and before long we were working design professionals paying our dues in print design while honing our web skills on the side. When our former employers didn't see the value in building kick awesome websites, we began to talk of forming our own company.
And after much debate over what we would call this company, we agreed upon FortySeven Media, referencing some old stories we had written.
We had a name and we had the drive, from there on we focused on the work and thank God the clients came. And they kept coming, and coming, and coming. We've been blessed to work with some amazing people at companies that understand the importance of their presence online.
We've been building websites and creating media since 1999 and we would love to make some for you. Get in touch and let's make something amazing.