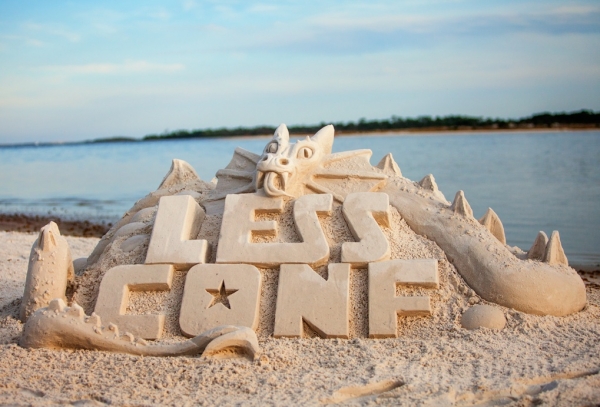 Nate and I became internet friends with Allan Branch & Steve Bristol of LessEverything about 6 years ago when they wrote a short post about our "Don't Hire Us" page. Many tweets and recriprocal blog posts later, we finally got to meet them at their second LessConf. And we found an even closer friendship with those guys. They totally got us.
Back to LessConf, though - we really enjoyed that conference and came back every year after that, but I think it wasn't until the 5th and final one last week that I fully understood what LessConf was.
You see, Allan & Steve like to make a spectacle. They know how to create things that people talk about. Seven hour hugs on stage. Gourmet popsicles. Milk and cookie breaks. Complimentary massages. The list could go on. Trust me.
Keep Reading