Yesterday I Drew A Monkey Riding A Pumpkin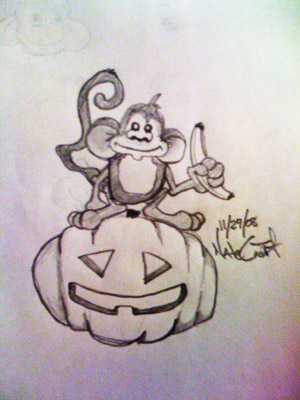 After seeing such a title, I imagine you might be wondering how I'm going to pull this together into some kind of amazing post to inspire you and provide you with more awesomeness than before you read this. Instead, I recommend abandoning such thoughts and embrace the sheer simplicity of the primate-gourd form. Monkey. Pumpkin. Together.
P.S. – If you want to learn how to create a more profitable web shop check out Freakishly Profitable. It's the best way to make a "monster" adjustment to your web studio's bottom line.