Industrial Bike Magic
No explanation needed here. Just watch and revel in the immense talent and beautiful video.
- via Josh Spear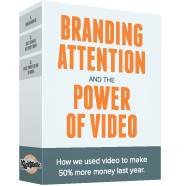 We made 50% more last year
Want to know how? We'll show you in this series – packed with tons of entertaining videos, practical tips, useful worksheets and transcriptions.
Check it out!
Comments
Leave Your Thoughts Behind