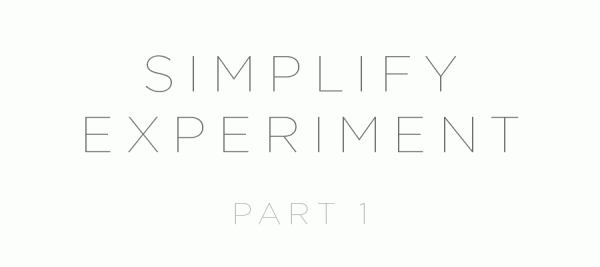 Nate and I have been thinking a lot lately about simplifying our lives, both personally and professionally. Not that we have crazy lives, really. Unless you call crazy taking your 4 kids who are 7 and under out to eat by yourself crazy. Like I did last night. And it was a little crazy.
But seriously, we've been pondering how all the things we've placed in our lives might actually be keeping us from staying focused. Apparently decision fatigue is a real thing. You know those people who scream about how important it is to have unlimited choices? Yeah I'm not so sure it's such a good idea.
Maybe the reason we find it so hard to even have the brain space to deal with big picture stuff is because we've spent all day knee deep in inconsequential decisions?
Turns out you can only make so many decisions in a day, and if we're wasting them on low level tasks like what to eat, what to wear or even what item to do right now then we don't have the same amount of mental prowess when it comes time for the big, important decisions.
Keep Reading